"Selina Endorsed Program"!
Who's Selina? No, she's not a celebrity… In fact, I don't buy into celebrity endorsed programs. You know why, because those "programs" only work for celebrities, as in Jennifer Lopez. You and I are "every day celebrities", not Jennifer Lopez like celebrity. Nothing against J.Lo…
Let me explain the "every day celebrity" concept and show you your "worth", first.
You and I are "regular people" with 9-5 jobs or businesses, with kids that need to be picked up and dropped off, clothes to be washed and folded, houses to be cleaned, grass to be cut, shopping to be done, bills to be payed, etc. In fact, let's see how many hats you are wearing right now, and what's your worth (see below info-graphic).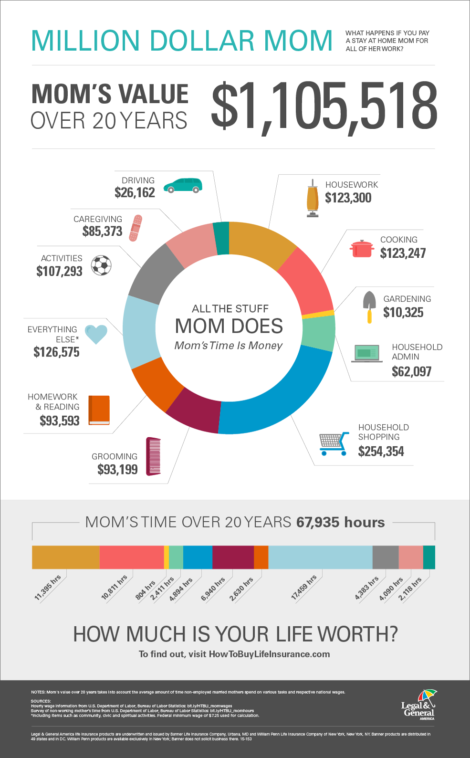 Click here to go to info-graphic source.
And this is for a stay at home mom. Now, add to that 40-50 hours of office or corporate work and then let's talk about celebrities.
A J.Lo like celebrity has a butler, a personal chef, a personal trainer, a personal assistant, and the list of services done for her (not by her), doesn't seem to end.
By looking at all these, I think you and I are the real celebrities, but society has decided otherwise.
So my dear, I hope you understand why the "celebrity endorsed programs" work for "JL like celebrities" and not for you and I. However, the "Selina endorsed program" works for you and I, the "every day celebrities".
Now that I grabbed your attention and I showed you the true value you have, give yourself a 15 minute break. You not only deserve it, but you need it.
Grab a cuppa, sit back and read Selina's story.
She's an "everyday celebrity" that decided to invest in her health and happiness.
This is what she had to say… her unedited words, from her mouth and heart (with her kind permission) to you. She knows that her story can become your story, and your story can become another women's story. By power of example, we can transform the health and happiness of every woman on this planet.
"Before I started working with Mihaela, I had extra weight and excess fat I wanted to shed, as well as a lack of energy and some skin irritation. Beyond that I was also coming out of a 2-yr sedentary period where I hadn't been able to consistently stick to any diet or exercise regimen.
My confidence had definitely taken a hit and I needed a major mindset boost!
I originally had the 3 month package. Due to life circumstances I needed to take a break for a few months and Mihaela was totally understanding and supportive. She even kept in touch with me during the break, which helped me to stay inspired to keep the healthy habits she'd already taught me. It also helped me to feel like Mihaela really cares about me and my well-being, beyond the client relationship. Her trust and faith in me and my path really solidified our bond and strengthened the coaching relationship.
Mihaela is a joy to work with! It doesn't even feel like work! For the first time, my health and wellness felt easy, like a natural, organic process that I could grow into. Mihaela's warmth and cheerful encouragement made our sessions feel like the highlight of my week! I knew I wasn't going to be graded or shamed if I slipped up on my goals. Mihaela would simply pivot with me and meet me wherever I was at, which always made me feel like a success!
That level of encouragement is so key to anchoring in the lifelong practice of nurturing our bodies, minds, and hearts. Mihaela understands this holistic approach to wellness and it makes her the perfect coach and life catalyst!
When you work with Mihaela you'll achieve more than the goals you set out, you'll be able to shift your mindset and that'll be the gift that keeps on giving well into the future.
The immediate shift was to my mindset.
Just by giving myself the gift of Mihaela as a coach, some extra support to guide my way, I instantly felt the self-love and my spirits were lifted. Having a place to go and be present with whatever was going on in my body and mind was so healing right off the bat.
Mihaela really held a supportive space for me to be exactly who I am. There was never a "you need to change" energy. Everything was so tailored to me in the present moment and because of the acceptance and patience Mihaela showed me, I was able to accept myself and be patient with myself. Any resistance was eased.
Over time the positive results just kept coming! Keeping a good journal was the best tool ever!
I stopped trying to fit myself into a "one size fits all" diet and started paying attention to my body's natural cycles and rhythms. I built awareness of what foods actually make me feel good versus foods that made me feel bad. So then it became a process of just lining up with what my body wants, which was easy because I didn't feel like I was depriving myself.
Once I let my body guide me, I naturally made healthier choices and saw the weight melt off of me, the skin irritation clear up, and my energy go through the roof! I also started enjoying exercise because I was feeling better and had more energy. So not only did I lose weight, but I gained muscle, lost inches, and toned up!
Accountability, encouragement, knowledge. All powerful change agents!
I was looking for a helping hand, a life vest to keep me afloat and give me the relief I needed. I was just coming out of a major growth phase and I needed help to bloom into who I am becoming. I didn't want to do it alone.
Could I have done it alone?
Maybe! I like to think positive 🙂 All I know is that having Mihaela by my side was like being on the fast track! I may have gotten there eventually but why take the long way? Two heads are better than one.
Mihaela maximized my results completely!
Mihaela is on the leading edge of nutrition! She doesn't work with any outdated information, she's in the know and combines the top nutritional methods from a variety of resources and is able to tailor the information to you with precision. There's no guesswork.
Mihaela also walks the talk. She lives and breathes this work.
Mihaela had it all! All the elements that are important to me
holistic approach, gaps/whole foods-based diet plan, tracking tools to measure success,
innovative, well-rounded programs to include supplements, blood testing, fasting, detox, enemas, etc.
many creative and varied tools, kitchen guidance, referrals to healthy restaurants, local farmers markets and farms,
educational videos and recipes. A powerhouse of information and resources!
Holistic approach + education/expertise to back it up + awesome personality!
My biggest wins?
Body awareness
Body and mindset alignment
Increased confidence and vitality
Invaluable nutritional education
The importance of self nurturing
I wanted increased wellness and I gave myself a wonderful way to align with that path – working with Mihaela.
I wouldn't want to imagine doing this without her. Working with Mihaela has provided worth well beyond those 3+ months. Working with Mihaela has changed my life for the better."
Here she is, an everyday celebrity, Selina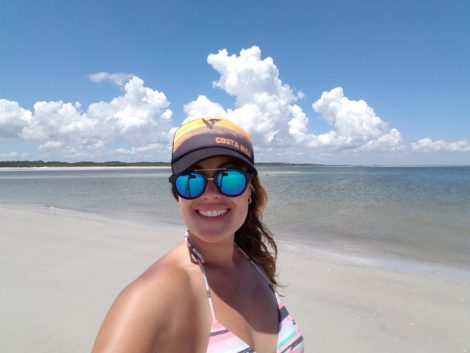 I think there is no need for me to add anything to this other that "I'm extremely grateful to have had the privilege to help transform one more woman's health and happiness" (her body too:).
Now, if this story resonates with you, it got you inspired and ready to give yourself the gift of "coaching with Mihaela", a "Selina, (every day celebrity) endorsed program", please fill in the coaching application form here and I'll be in touch.
With love and whole foods,
Mihaela